Cup Retail Cardboard Display Stand With 4 Tiers At Chain Supermarket
Description
In the era of the rapid development of network information, the way of product promotion is also varied. Among them, the cardboard display rack is the most common and powerful means.
The cup retail cardboard display stand, like other advertisements, can play a role in establishing and enhancing the corporate image in the sales environment, thus maintaining a good relationship with consumers. The cup cardboard display stand consists of eight cardboard display racks, which can better summarize and classify the types of products.
The side of the cup retail cardboard display stand clearly prints the series of Lock brand water cup products, which is more convenient for consumers to choose. The brand and slogan of Lock products are printed on the front, which is an important part of the visual identification of enterprises and creates a distinctive corporate image.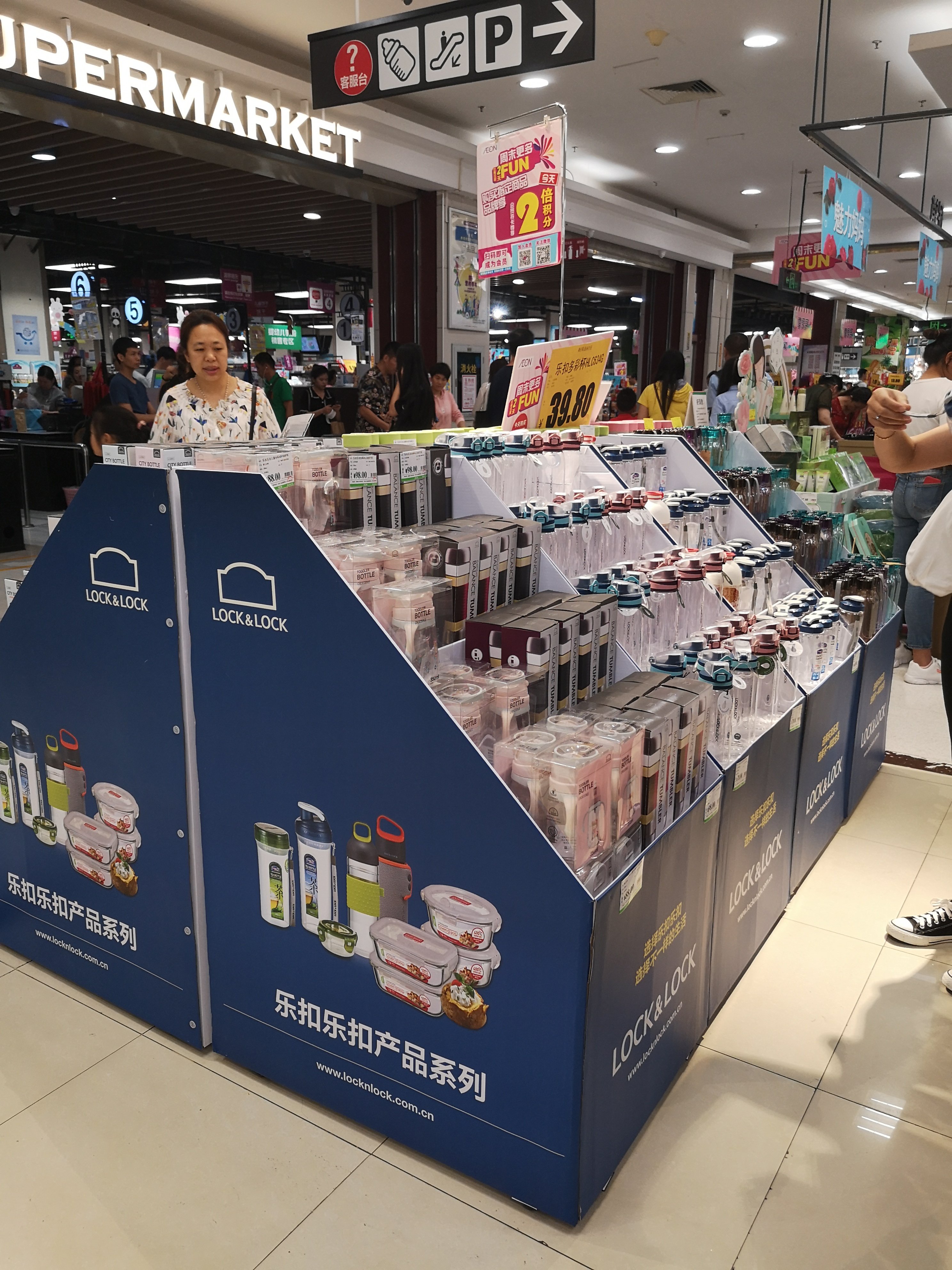 Here are the details of the cup retail cardboard display stand, the seller can be classified according to the color, model, size and style of the cup. Coupled with the holiday activities, the mall's promotional activities, to better improve the product's exposure and sales. The material of the display rack is environmentally friendly and recyclable for easy transportation. The structure is simple and beautiful, foldable and saves space.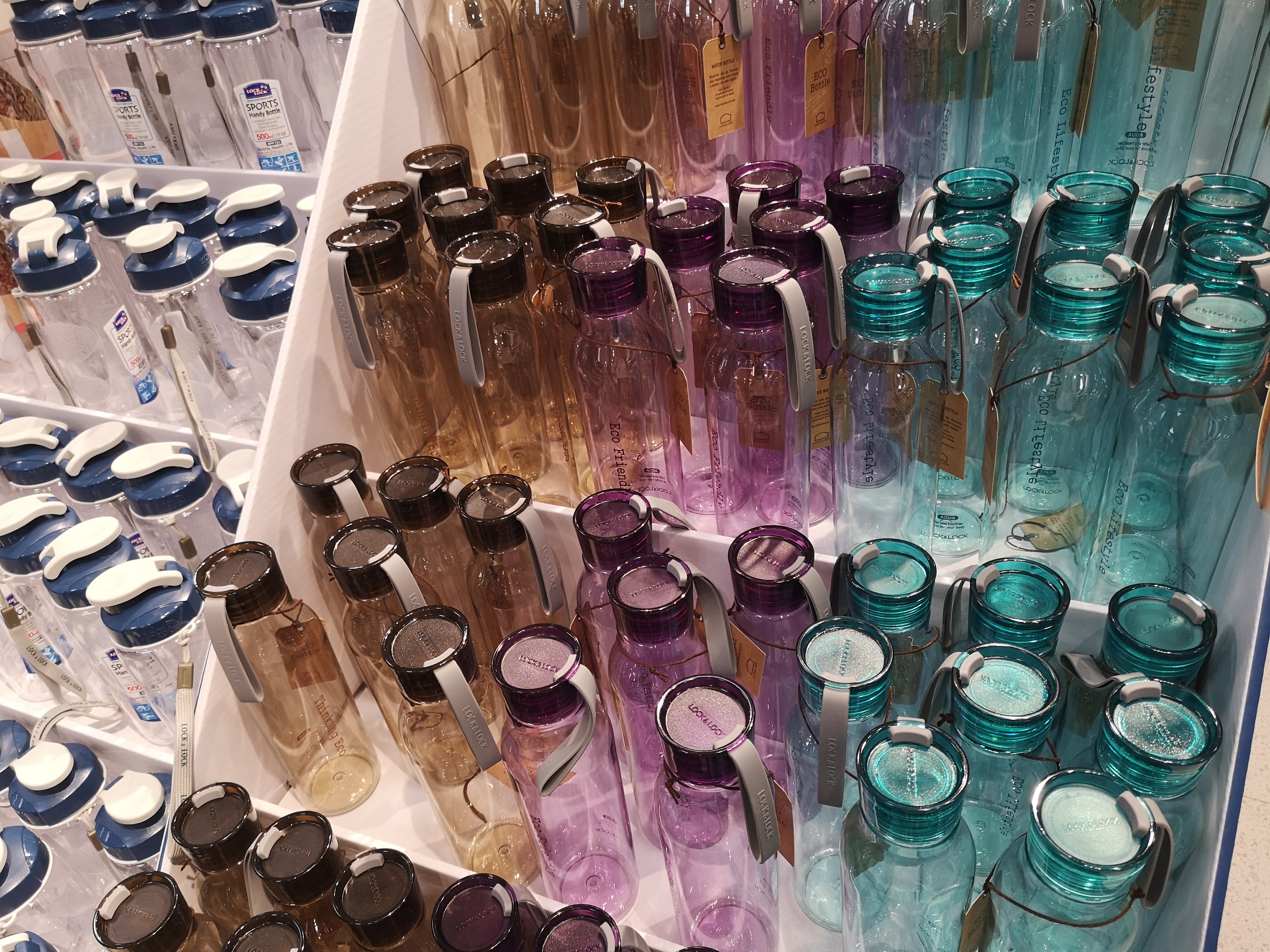 The mall cup cardboard sidekick display is in the most conspicuous location - the production is super-inlet, and the top is clearly marked with cardboard. Catching the eyes of consumers, attracting consumers to stay and pick.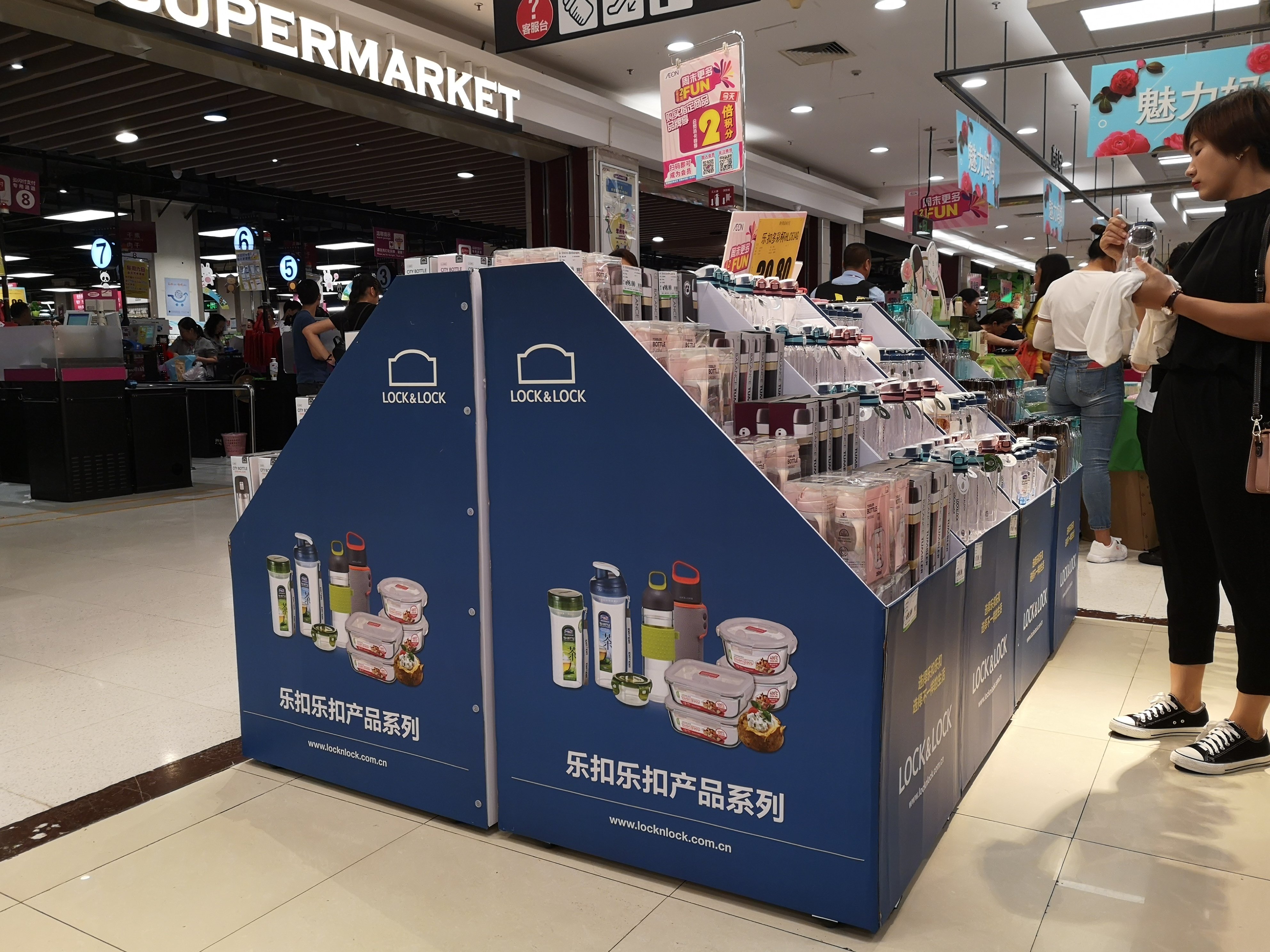 This cup display rack is suitable for large supermarkets, chain stores, specialty stores, department stores, etc. The shape can be changed according to different series of products and venues. It can be a chain store cup cardboard display rack, mall cup cardboard sidekick display and department store cardboard floor display. We are committed to improving our customers' brand image and product sales. All the display racks are set up in the field according to the customer's scheduled place of production. The size of the cup retail cardboard display stand is measured according to the product specifications, and the optimal size is used to facilitate the seller to randomly place the product without labor.
Work Time :
8:30-18:00(Beijing time)
Fax :
+86-755-27674596
Telephone :
86-0755-27674596(Working time)
Email :
info@szhaojun.com
Factory Address :
2nd Floor Building 13, Zhitongda Industrial park, Rentian Community, Fuyong Town, Bao'an District, Shenzhen City 518102 China.