SideKick Displays
Choosing sidekick displays to showcase the product is a local practice. Some supermarkets will consider the choice of sidekick display due to the area, which avoids the waste of the venue and creates a corner suitable for product placement and attracting customers' attention.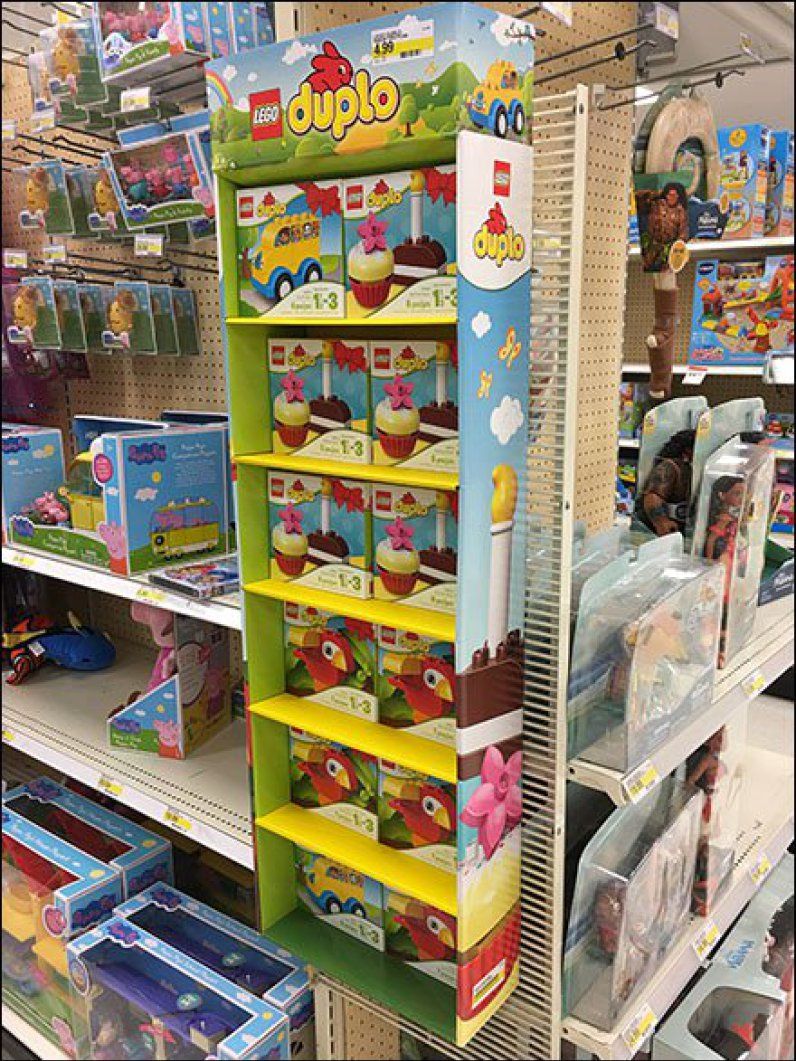 Advantage
1. The surface of the displays can be printed with color, that is a remarkable advertising carrier treating with light glue and varnish, which can be waterproof.
3. The cardboard sidekick displays are suitable for a variety of stores, wholesale promotional activities, exhibitions, shopping malls, and so on. The colors, shapes, patterns can be designed innovatively and freely.
4. The cardboard sidekick displays are lightweight, can be heaped and heaped, saving the transportation cost.
6. It can be matched with multifarious paper materials basis on the demands of the customer. It can be united with another material to form mixed construction display racks.
Sidekick Display
Someone called cardboard sidekick displays enables you to increase your product sell-through at the retail level. The cardboard sidekick displays are convenient for suppliers to transport from the original place to the customers' final place point of sale and unload and sell directly, economizing the fee of repeated heaping and packaging. Our sidekick displays are designed to hang on the sides of an end cap display or fixture. It is economical and extremely practical. The seller has run out. If it is improved due to factors such as the appearance of the product, it is easy to handle the recycling department.
Haojun Company design team has access to its dimensions and requirements. Some cardboard floor display, sidekick displays, power wing displays ship with a temporary base that allows a retailer to use the display as a floor stand. Increase your product sell-through by letting us help you design the perfect POP cardboard display stands, power wing display, and sidekick display solution.
Get in Touch with us
Still have Questions
Our Headquarters
Work Time :
8:30-18:00(Beijing time)
FAX :
+86-755-27674596
Business Phone :
86-0755-27674596(Working time)
Email :
info@szhaojun.com
Factory Address :
2nd Floor Building 13, Zhitongda Industrial park, Rentian Community, Fuyong Town, Bao'an District, Shenzhen City 518102 China.